Ocean Safari, Safari Lodge & Turtle Rock Cafe
The Ocean Safari office is located at The Turtle Rock Cafe, Cape Tribulation Road, Cape Tribulation, Queensland, Australia.
Self Drive
The drive north from Cairns or Port Douglas over the Daintree River and through the world heritage rainforest to Cape Tribulation is an unforgettable journey.  Driving yourself in a car or campervan is the one of the best ways to leisurely explore this area.
Ocean Safari and Safari Lodge guests have plenty of secure onsite parking available at no cost. If you are travelling from Port Douglas or Cairns please ensure you check your travel times. We request that you add 60 min travel time to each of the suggested routes to allow for any delays that may occur along the way, including wait time at the Daintree River Ferry Crossing.
Following are approximate driving times from Cairns:
From Cairns to Port Douglas – 60 minutes
From Port Douglas to Mossman – 15 minutes
From Mossman to Wonga Beach – 20 minutes
From Wonga Beach to either South of Daintree Ferry or Daintree Village – 15-20 min
From North of Ferry to Cow Bay/Diwan – 15-20 min
From Cow Bay/Diwan to Cape Tribulation – 20-25 min
The Daintree ferry must be pre booked in advance and information can be found here, including times, costs and payment options: https://daintreeferry.com.au. The Daintree ferry is the only way to cross the Daintree River. The crossing takes about 10 minutes but there can be waiting times, especially during peak season (July to September). During these months the busiest hours tend to be mid morning to lunchtime, going north, and between mid afternoon and about 5 pm returning south.
People travelling in Jucy, Apollo, Wicked or other campervans will enjoy staying at Safari Lodge. Offering campsites in the tropical jungle, it is the perfect base for guests with their own transport, opening up a world of activities and allowing for more exploration between Cape Tribulation and the ferry.  People travelling in cars will find the Safari Lodge Cabins a great place to stay, play and explore this famous region.  Visit Destination Daintree for more information on how to get here and self drive itineraries, or download their visitor map.
Tour Packages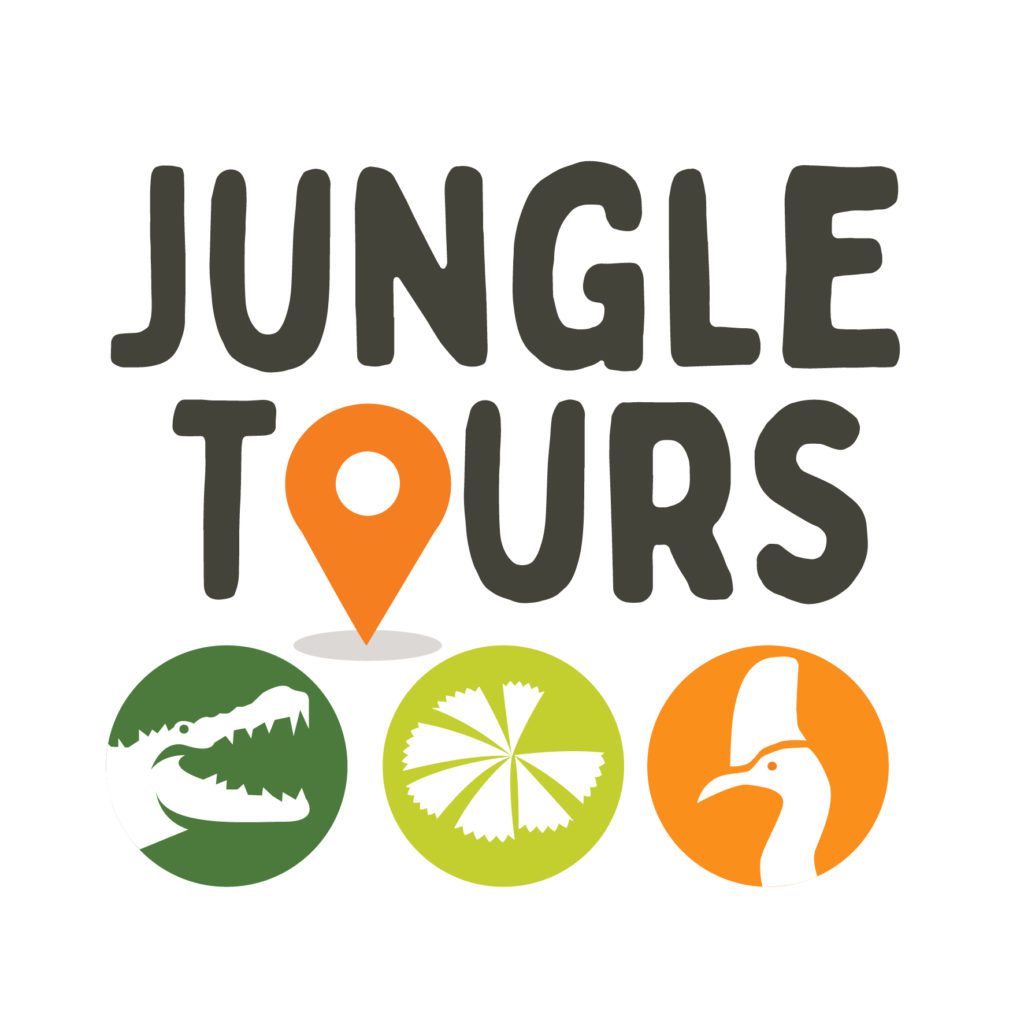 Jungle Tours offers overnight tours with Ocean Safari as an optional add on. The GO WILD OVERNIGHT FULLY GUIDED TOUR (JGTR2) offers an action-packed, two-day, one-night immersive guided tour to the Daintree Rainforest and Cape Tribulation. Just add on an Ocean Safari tour for the ultimate reef and rainforest experience!