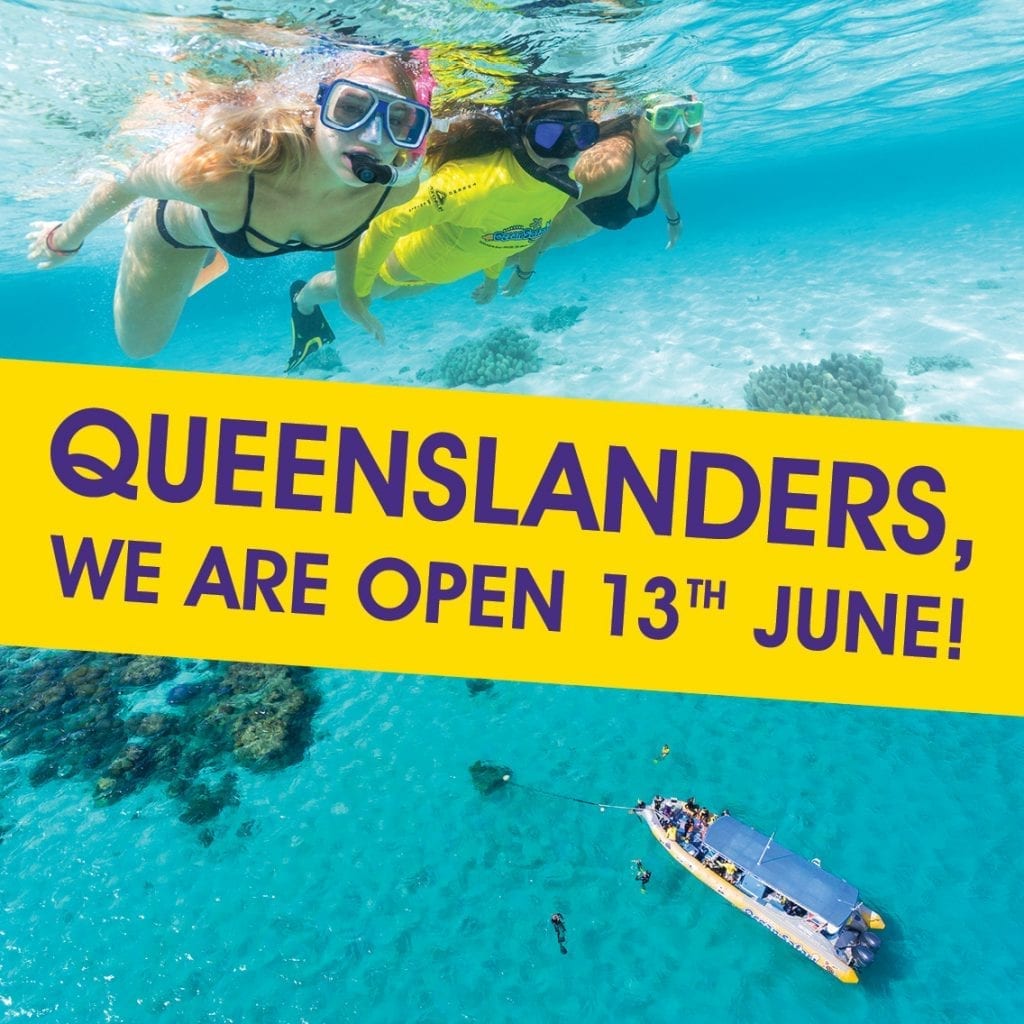 With the travel and gathering restrictions within Queensland having been eased, Ocean Safari will recommence operations this Saturday 13 June! For our fellow Queenslanders, unlimited travel and overnight stays for all of Queensland means it's time for them to vacate the isolate and enjoy Tropical North Queensland now!
We are very excited to welcome visitors back to Tropical North Queensland for a much needed getaway in one of the most beautiful places in the world!
Most importantly, guest safety is our top priority as we follow all health and safety regulations and ensuring we meet all COVID safe requirements/plans and reduced numbers on the Ocean Safari vessel, check in office, Turtle Rock Cafe and Safari Lodge.
Just a few other updates to be aware of…
🐳 Ocean Safari will operate 4 days per week on Tuesdays, Thursdays, Saturdays and Sundays until 19 September 2020. One tour will operate daily with the revised times of 10am to 2pm (9.30am check in at Turtle Rock Café). After that date, all tours should resume to normal days and times.
🐟 Safari Lodge huts will be open from Friday 19 June 2020 and we have taken this time for some freshen ups, including ensuites being added to four of the huts!!
🦑 Safari Lodge powered and unpowered sites are available now (limited sites)
🐬 Turtle Rock Cafe will open four days per week on Tuesdays, Thursdays, Saturdays and Sundays from this Saturday 13 June 2020, from 9am – 3pm.
🐬 Our phone lines are open daily from 7am – 7pm and don't forget about our live chat on our website!
This is exciting news and we look forward to providing your guests with the ultimate Reef and Rainforest escape!
For bookings and enquiries call 07 4098 0006 or email tours@oceansafari.com.au. 😁🐳🏝️