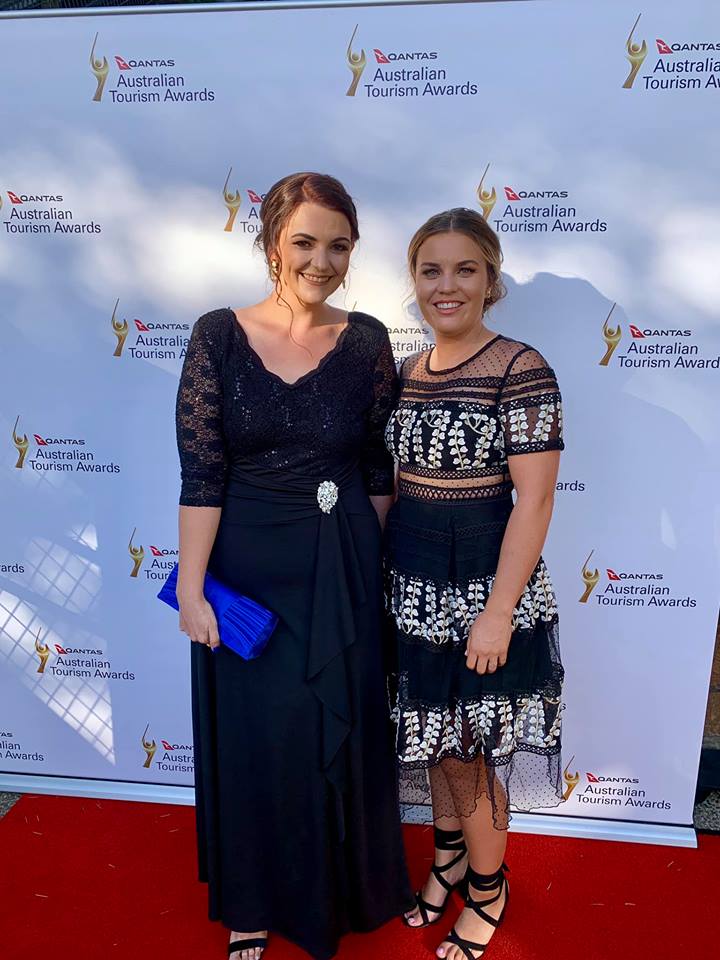 Cape Tribulation based tour operator, Ocean Safari, enjoyed national success for the second time at the 2018 Australian Tourism Awards in Launceston on Friday night, winning silver in the Tour and Transport Operator category. Ocean Safari previously won the same award nationally in 2015 and was also the winner of the Tour and Transport Operator category at the 2018 Queensland Tourism Awards.  On a national level, the category had strong competition from six other Australian finalists, who had each also won the category in their relevant state awards.
Owners Peter and Jan Claxton were ecstatic with their success on the evening. "We are incredibly proud to have received this recognition and we really want to thank our passionate staff, who do an amazing job running the daily operations in such a remote region such as Cape Tribulation. Their contribution to the overall growth, success and reputation of the business is paramount and of course we can't fail to also thank all of our guests, agents and industry partners," said Mr Claxton.
"Winning silver as the best tour and transport operator in Australia is a huge achievement and something we are very proud of. We must also congratulate all of the other winners on the night, particularly our fellow Queensland operators," said Mr Claxton.
Peter and Jan described how extremely proud they were to be based in such a beautiful part of Tropical North Queensland. "We are blessed to operate in such a unique area, where the rainforest meets the reef, and the coral reefs which we showcase to guests truly are untouched and pristine. Our team take great pride in their duties to educate and to act as ambassadors in protecting the Great Barrier Reef Marine Park," Mr Claxton said.
Peter and Jan commenced operating Ocean Safari in January 2008 and have seen continuous growth over the years, including the construction of onsite accommodation at Safari Lodge and the onsite eatery, Turtle Rock Café, offering a place for visitors to eat, stay and play in the tropical rainforest.
Ocean Safari offers an exhilarating half day eco tour to snorkel the pristine untouched Great Barrier Reef off the Daintree Coast. After a fast 25 minute ride, guests are ready to snorkel two fabulous locations and on most days, the rainforest can be seen along the mainland beach whilst snorkelling the Great Barrier Reef alongside sea turtles, which are found in abundance swimming over reefs full of colourful coral. The Ocean Safari vessel is a semi-rigid inflatable, originally designed as a rescue craft and is driven by twin 350hp engines. The vessel takes 25 passengers, with small groups allowing guests to experience tropical paradise away from the crowds.